How are my uterus/tubes checked?
Your uterus and fallopian tubes can be checked using either ultrasound or fluoroscopic x-rays.
Ultrasound
Uterine evaluation:
Saline alone is used to evaluate the uterine cavity during a saline-infused sonogram (SIS). This procedure checks for polyps or other abnormalities in the uterus.
Saline alone should not be used to check the fallopian tubes as it cannot be seen under ultrasound.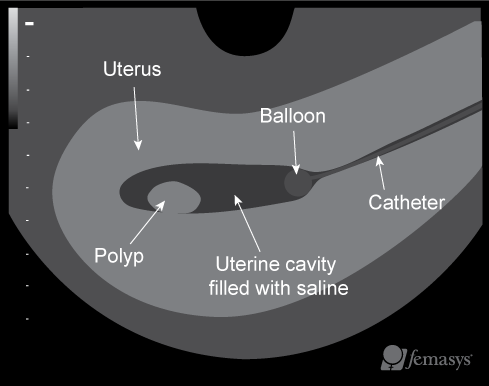 Tubal evaluation:
A saline-air contrast (bubbles) is added to the uterus to view the fallopian tubes. The bubbles shine brightly under ultrasound allowing your doctor to see if your tubes are open or blocked.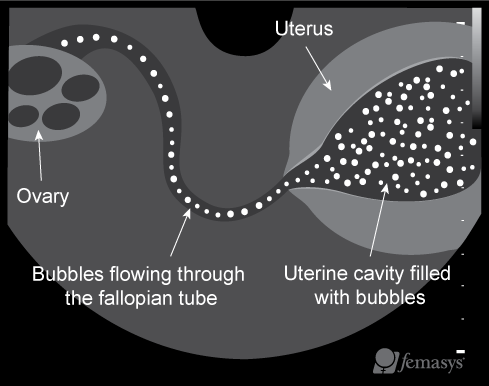 Fluoroscopic X-rays (HSG)
Uterine and tubal evaluation:
Fluoroscopic x-rays with x-ray dye are used to look at your uterus and fallopian tubes during a procedure called a hysterosalpingogram (HSG). This is typically done by a radiologist in a location separate from your GYN's office. With an HSG, you are exposed to radiation and are at risk of an allergic reaction from iodine based contrast dye.